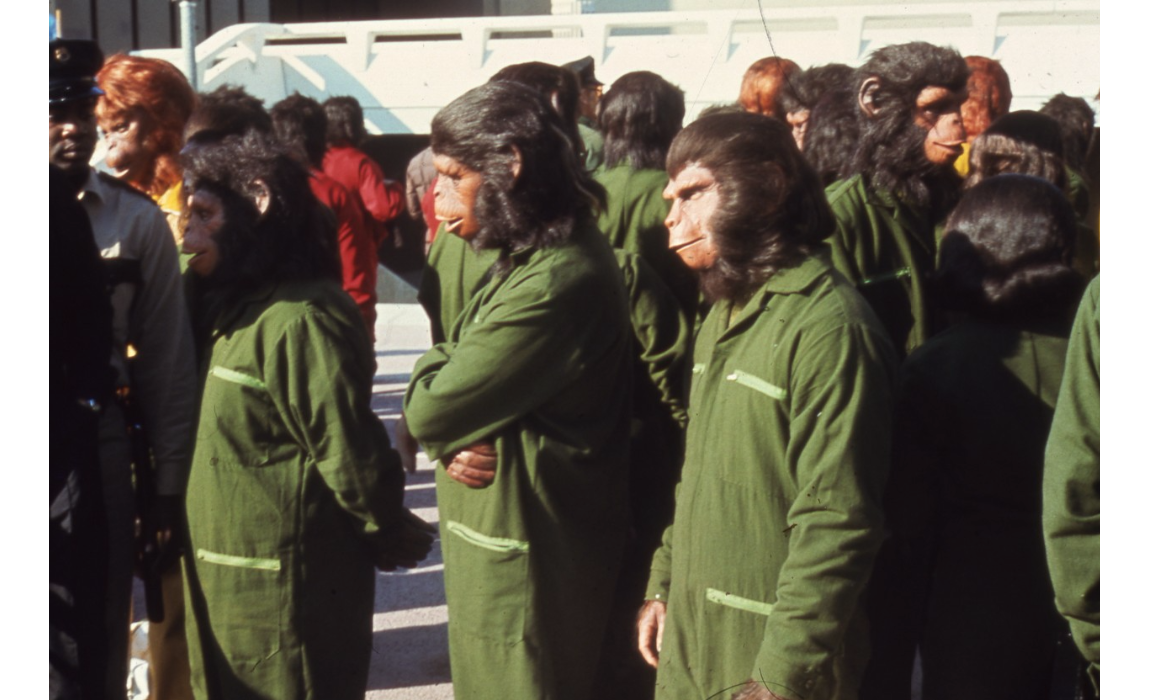 UCI's connection with the entertainment world began even before the first buildings were finished or students began attending classes. In 1965 NBC-TV produced the documentary Birth of a Campus: The UC Irvine Story. Chancellor Daniel Aldrich's fluid commentary on the campus's beginnings and aspirations, together with striking images of open fields being turned into buildings under construction, conveyed a palpable sense of excitement and new possibilities.
Conquest of the Planet of the Apes, the first feature film shot on campus, took advantage of this visual contrast. UCI's Brutalist architectural style and still-barren landscape fulfilled the director's image of a post-nuclear future. In the years since the simian invasion, UCI has also hosted several other feature film companies:
UCI at the Movies

| | | |
| --- | --- | --- |
| Title | Year | Campus Location |
| Conquest of the Planet of the Apes | 1972 | Social Science Buildings, Engineering Tower, Administration |
| Silent Movie | 1976 | Langson Library, Aldrich Park, Gateway Plaza |
| Poltergeist | 1982 | Langson Library |
| The Creator | 1984 | Aldrich Park and the Medical Center in Orange  |
| Ocean's Eleven | 2001 | Gillespie Neuroscience Research Facility |
---
University Relations Motion Pictures. AS-136. University Archives, University of California, Irvine. Accessed Oct. 27, 2017.
Photograph: University of California, Irvine, University Communications photographs. AS-061. Special Collections and Archives, The UC Irvine Libraries, Irvine, California. Accessed Nov. 13, 2017.