Finding and Requesting Archival Material
You can search all of our collection material using UCI Library Search and/or the Online Archive of California.
Each record and archival collection has an individual request link to Aeon, our Special Collections request management system. When you click on one of these links, you will be able to specify if you are making a reference request or duplication request. If you have not already created an account with Aeon, you will be prompted to do so when you hit the request link.
Once you have an Aeon account, you will be able to log in at any time to view and manage your requests.
Log In to Aeon
UCI Library Search
Library Search is the discovery and catalog platform for all UCI Libraries material, including those held in Special Collections & Archives. In addition to records for our rare books and manuscripts, Library Search will provide you with links to our archival collections.
The link to request items through Aeon can be found in the record under "Location Items."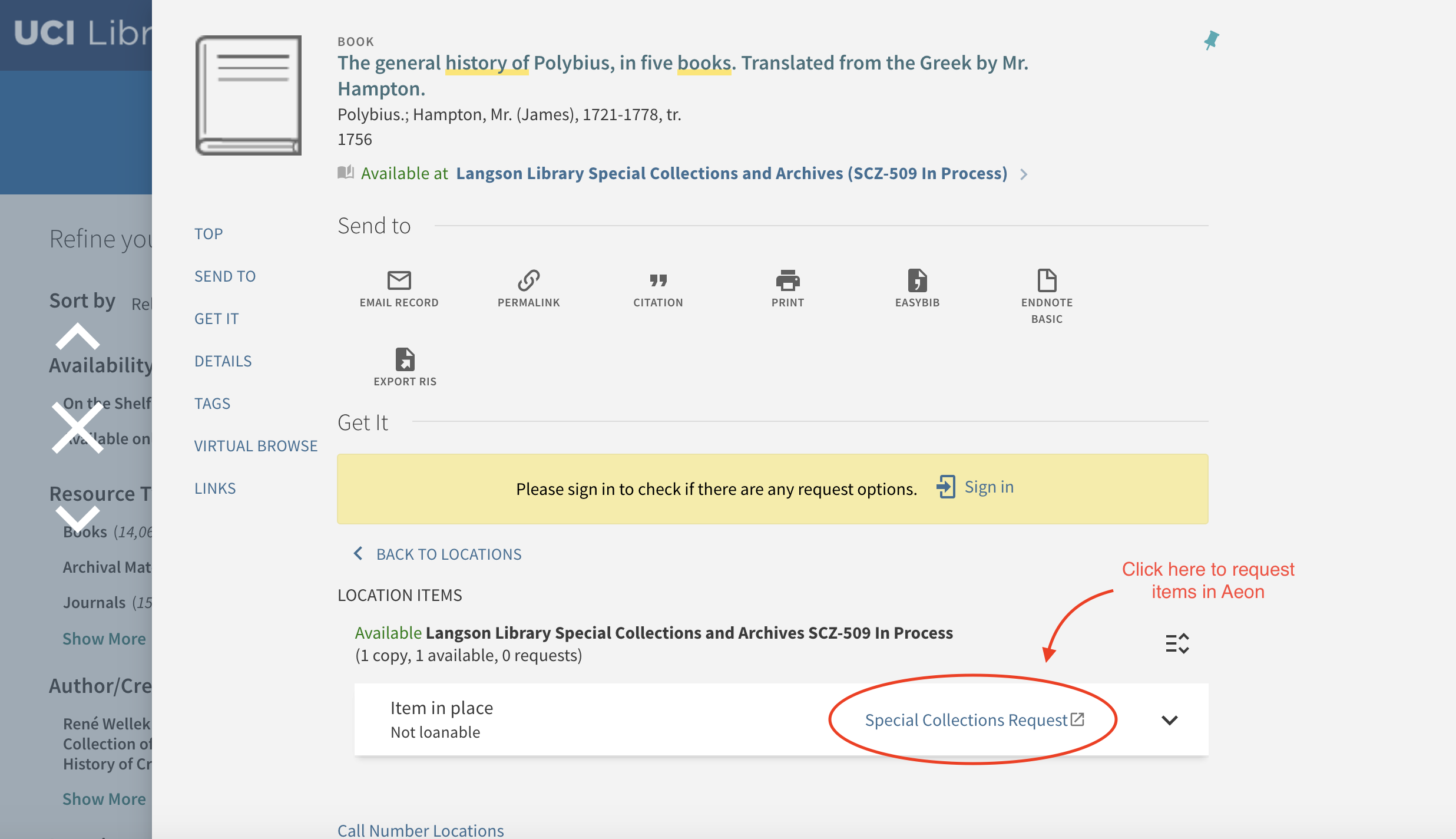 Online Archive of California
The Online Archive of California (OAC) is a database of finding aids, or collection guides. Most OAC finding aids include access notes, background information, and an inventory of the materials. Here, you can search and request individual containers from archival collections for reference or duplication.
The link to request items through Aeon can be found near the top of the finding aid under "Get Items." It's helpful to take note of which specific container (usually a box or folder) from the collection you would like to request.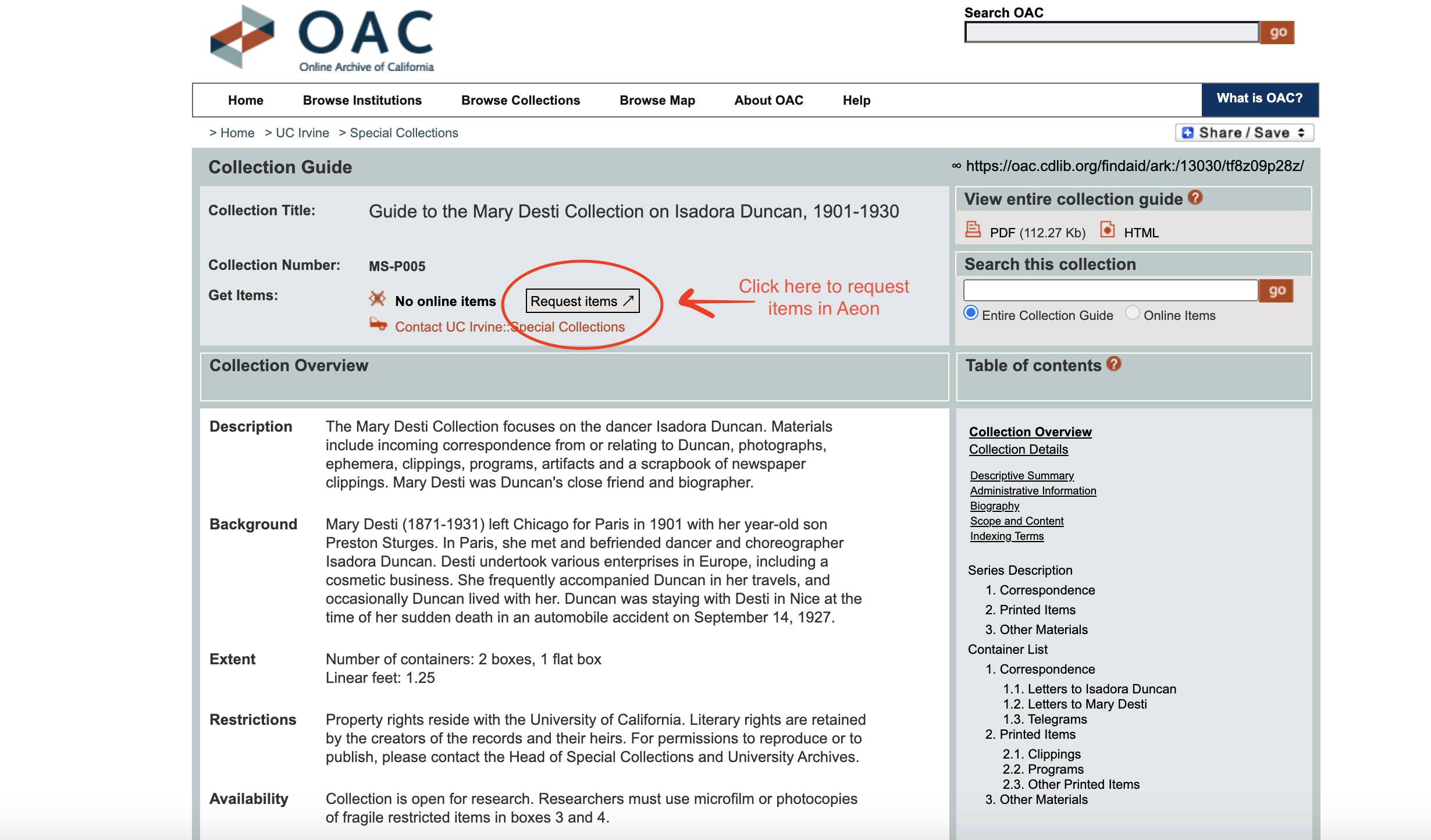 Digital Collections
Our existing digital collections are always available for researchers to view. Our digitized materials include hundreds of thousands of images, documents, audio and video recordings, web archives, and other digital files.