The political literature collection contains more than 5,000 pamphlets and newsletters documenting political ideologies, activities, advocacy, and movements in the 20th century, principally beginning in the 1930s. All such items constitute primary evidence published at the time that the events occurred.
Some of the most significant subjects include American radicalism, the two World Wars and their aftermaths, the Cold War era, the U.S. House Un-American Activities committee, the California farm labor movement of the 1960s-1970s, U.S. foreign policy, communism and socialism, civil rights, labor unions and organizations, the women's movement, homosexuality, and the Vietnam War. The collection contains pamphlets on China, Cuba, Spain, the Soviet Union, and other nations.
Most items are in English. The publishers are generally advocacy groups and small and independent presses. Material that is scholarly in viewpoint is generally excluded.
Many other political materials are in the California, Orange County, and Artists' Book collections, and the Southeast Asian Archive, each of which is described separately on this website.
Spotlight on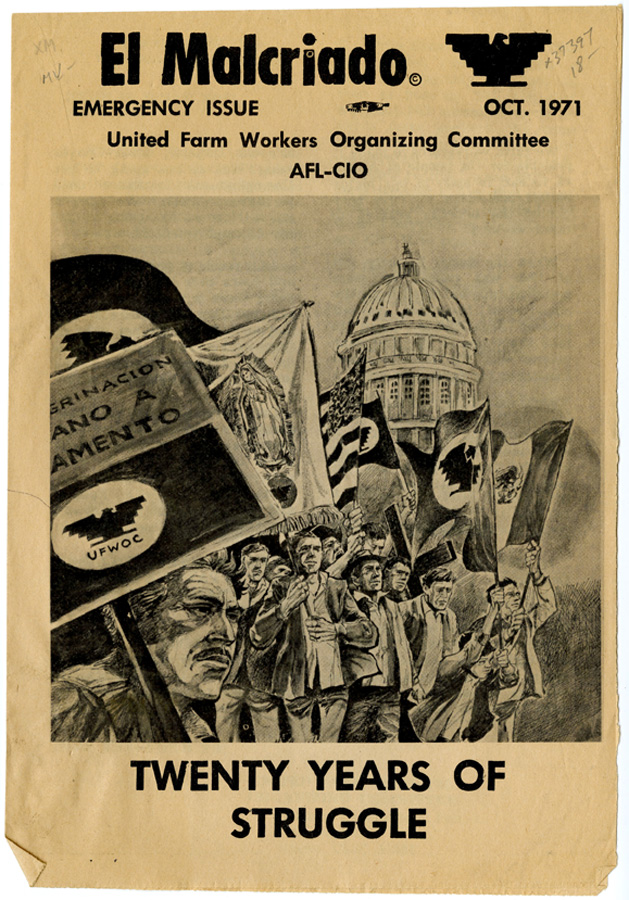 Emergency issue of El Malcriado.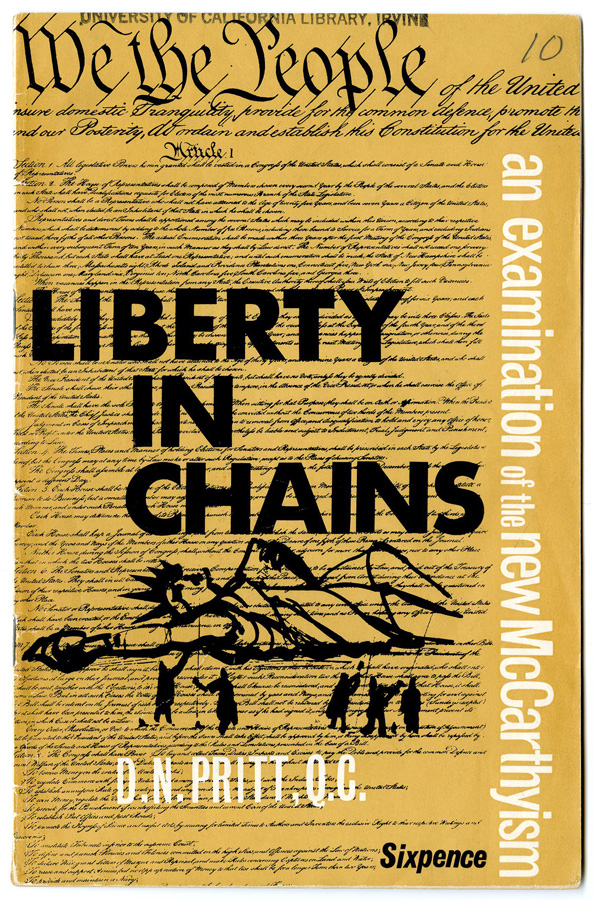 Liberty in Chains: An Examination of the New McCarthyism.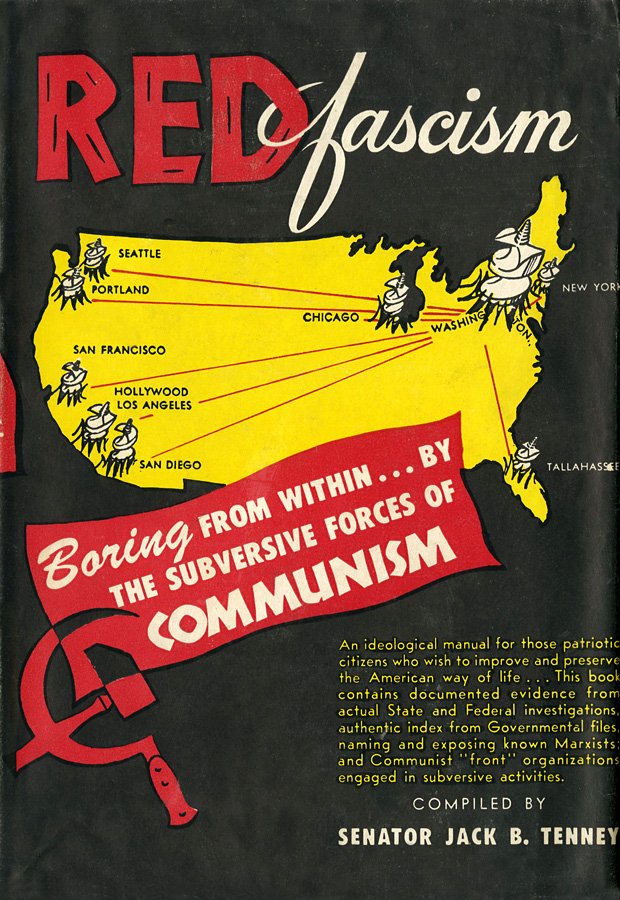 Red Fascism; Boring from Within ... by the Subversive Forces of Communism.
Explore