The Dance and Performing Arts collection represents nearly all modes of dance, including concert dance, social dances, world dance, physical movement and exercise, and contemporary performance art. We sometimes purchase or accept books on dance if the volumes are considered rare or valuable, and thus are not appropriate for the general stacks, with an emphasis on materials that support instruction and undergraduate research, particularly illustrated 18th and 19th century books on dancers.
We are currently seeking works in:
Modern dance, particularly related to ethnic, youth, and marginalized communities of Orange County and the greater Southern California area (Khmer, Cambodian, Laotian, Vietnamese, Latinx)
Dance and dance history of Southern California, particularly Orange County
We are expanding the following collecting areas:
Archival material related to a major collection strength of fashion and costume history in order to support stage and costume design for the UCI Drama MFA program and dance choreography and photography to support the UCI Dance MFA program
African American dancers, performers and choreographers influential in the various dance movements of the 20th century as part of a greater effort to support an existing collection strength including prominent figures such as Katherine Dunham, Mildred Davenport, José Limón, Bernard Johnson, and Donald McKayle
Existing areas of the collection we will occasionally collect include:
Folk and global dance traditions from a wide range of time periods but especially as they convey examples of costume, stage and choreography
World dance from the early 20th century, particularly as it relates to dance as spiritual expression such as Isodora Duncan, Ruth St. Denis, Ted Shawn and notable students and performers that passed through the Denishawn School of Dancing and Related Arts such as Edna Guy, and Denise Humphries, as well as performers who went on to influential careers in silent-era cinema such as Louise Brooks and Lillian Powell
Early modern dance figures such as Martha Graham, Mary Wigman, Merce Cunningham and their collaborators such as photographers Soichi Sunami and Barbara Morgan
Classical Ballet and Ballet Russe particularly as it relates to Sergei Diaghilev, Anna Pavlova and their performances in Los Angeles and the Southern California area
Spotlight On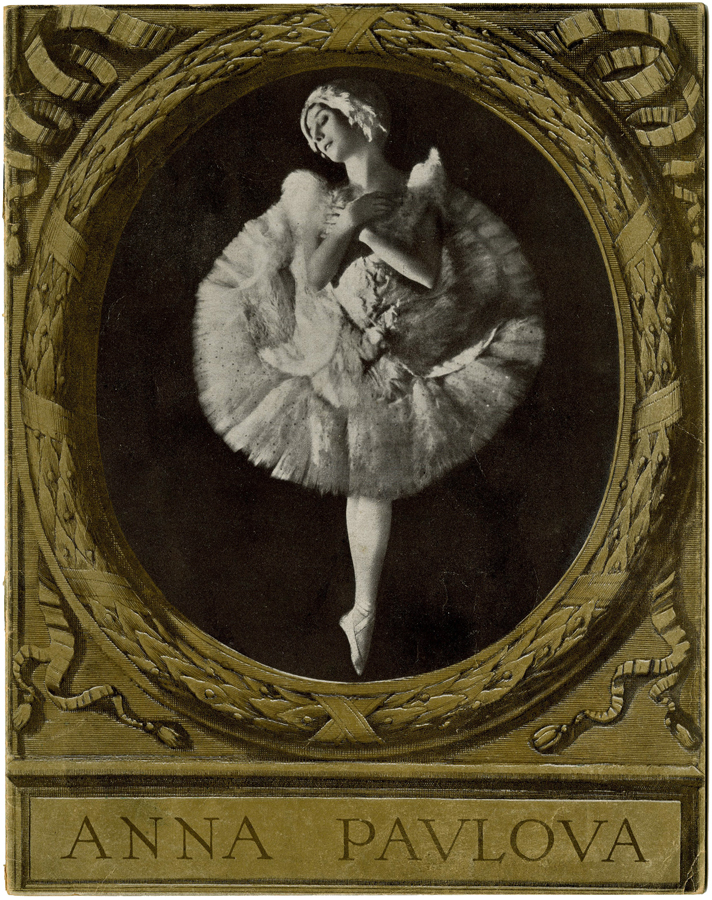 Tribute to Anna Pavlova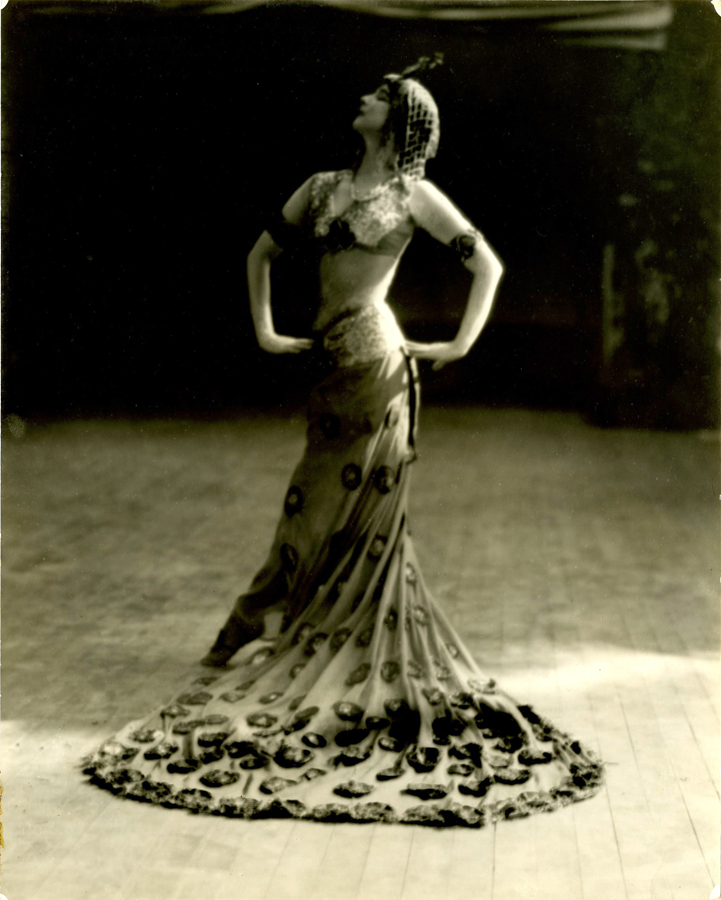 Ruth St. Denis in a peacock role.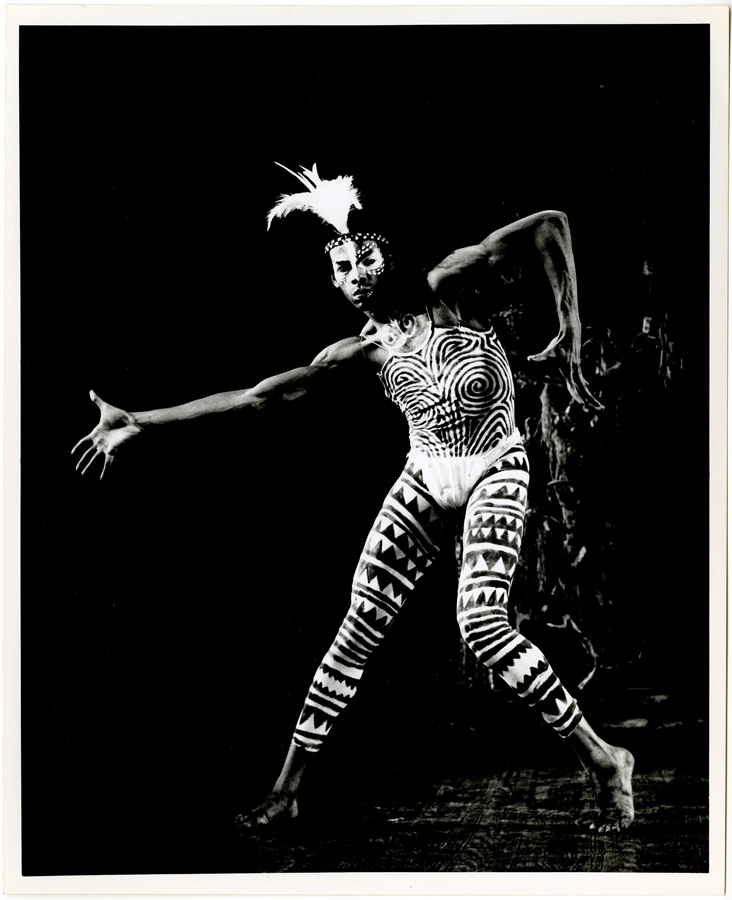 Gus Solomons, Jr. in Donald McKayle's Legendary Landscape.
Explore