UCI's collection documents the history of Orange County from the mission period through the present, in 3,000 books and pamphlets and more than 175 historical and contemporary archival and manuscript collections. Materials include photographs, family papers, letters, oral history interviews, maps, postcards, newspapers, government documents, and an enormous collection of local ephemera (such as flyers and brochures).
Visit the Orange County collections in Special Collections & Archives and in the Orange County & Southeast Asian Archive Center.
To develop our archival and monographic holdings, we are actively trying to document the following about Orange County. These are the current collecting priorities:
Preservation of open space and environmental activism
Agriculture: farmland, water and irrigation, farming 
Urban design, development, and planning: especially Irvine, South Orange County region, the "built environment," and the move from agriculture to suburban landscape
Underdocumented ethnic and cultural communities: politics and activism, business, society, food, fashion, cultural festivals, language schools, and social services
LGBTQ history: events, community leaders, organizations
Visual and performing arts including dance, drama, public art, fine art, especially the art communities of Laguna Beach and Santa Ana 
Political issues and leadership including women in the public sphere
Visual history of the landscape, cities, and communities in Orange County: people, places, and society
We will also accept donations of new collections on the following historical collection strengths related to Orange County:
Early settlement and ranchos
City and county directories, gazetteers, and related
Surfing and beaches
San Juan Capistrano Mission 
19th-century actress Helena Modjeska
Disneyland 
As a complement to holdings in the general stacks and the Orange County government documents area, we comprehensively purchase or accept books, serials, newspapers, older government documents, and ephemera about Orange County.
Our goal is to surface the historical records and cultural heritage of Orange County for research, even materials not currently held by the UCI Libraries. Our expertise in digitization, born-digital archives, preservation, processing and description, and collections management can be applied through ongoing partnerships (including grants, fundraising, seminars, training sessions, symposia, and the like) to centralize and ensure sustained access to the history of our region. We are committed to the principles of community-centered archives. 
Spotlight On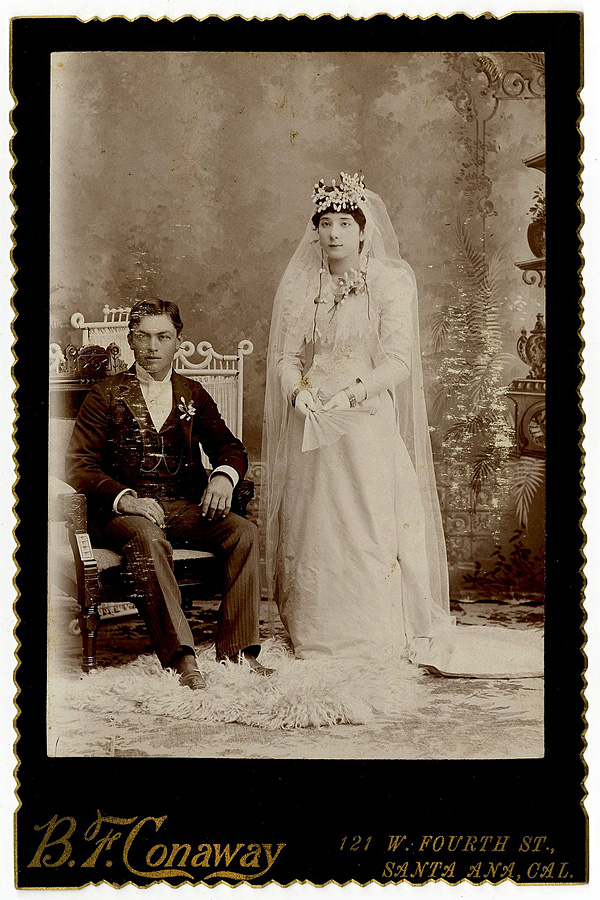 Wedding portrait of Clodomiro Sepulveda and Peregrina Rosa Yorba.
Orange County, California: Nature's Prolific Wonderland Spring Eternal.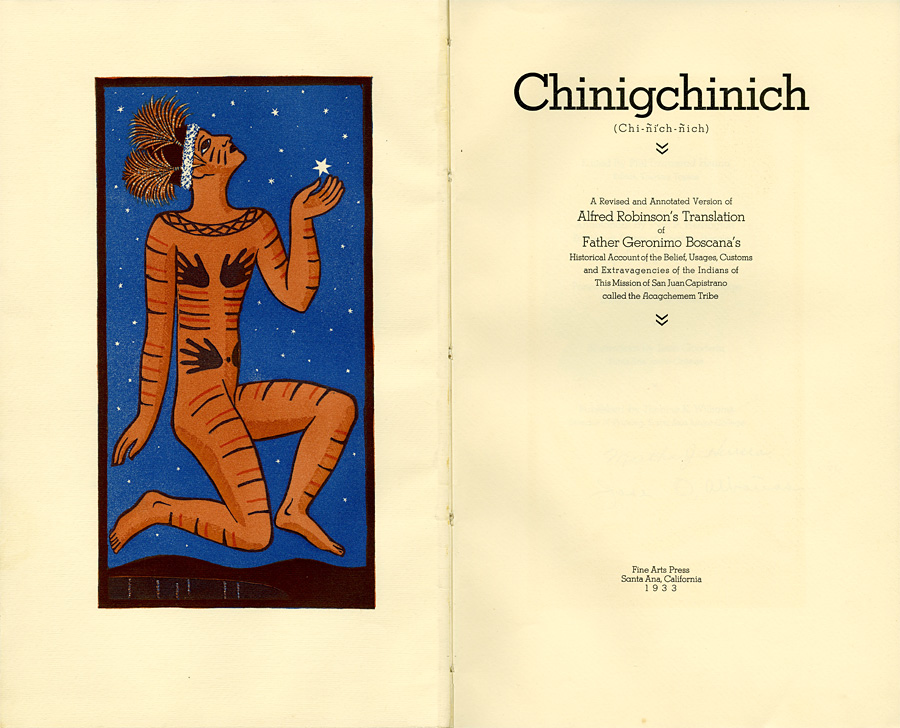 "The Ascension of Chinigchinich to the Heaven of Stars."
Explore