One year ago today, on May 13, 2015, we celebrated the grand opening of the Orange County & Southeast Asian Archive (OC & SEAA) Center at UCI Libraries to provide a collaborative space with services and resources to guide users seeking to document and study the history of the Orange County area and its changing demographics.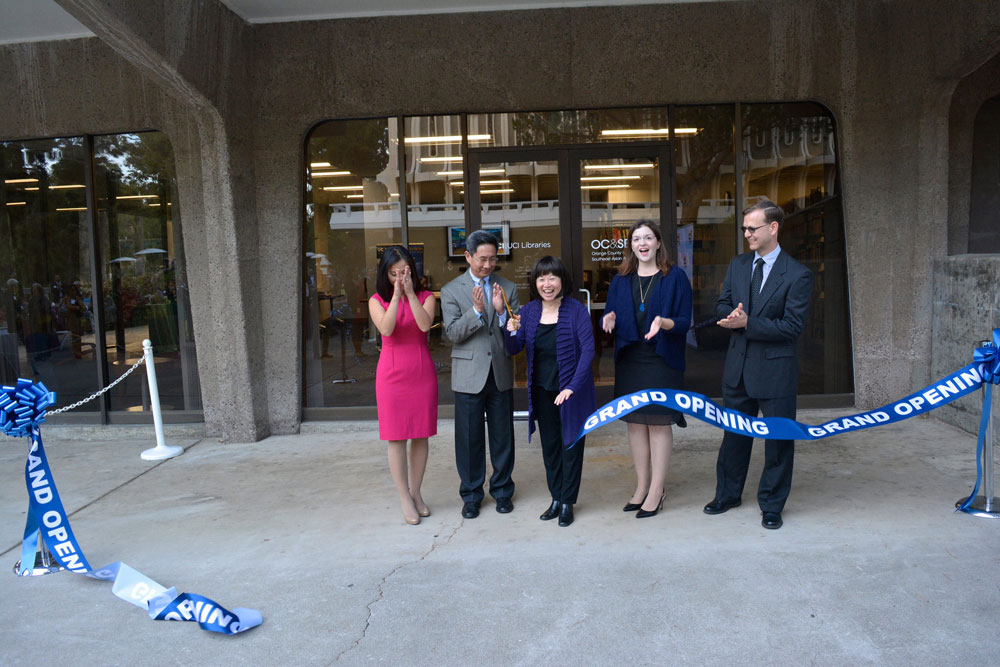 Grand Opening celebration, May 13, 2015.
This past year, the OC & SEAA Center has been able to partner with so many campus and community members on opportunities including instruction, events, exhibits, and oral histories! We are so proud to share our resources, including our growing collection of Orange County regional history resources and oral history recording equipment which are housed in the center. (Note: We also have archival and rare materials related to the OC & SEAA Center, but those remain in Special Collections & Archives located on the fifth floor of Langson Library.) We would especially like to thank our extremely supportive campus and community members for all of the successful collaborative opportunities throughout our first year. Here are just a few highlights: If you'd like to see more on what the OC & SEAA Center is up to, please follow us on Facebook!